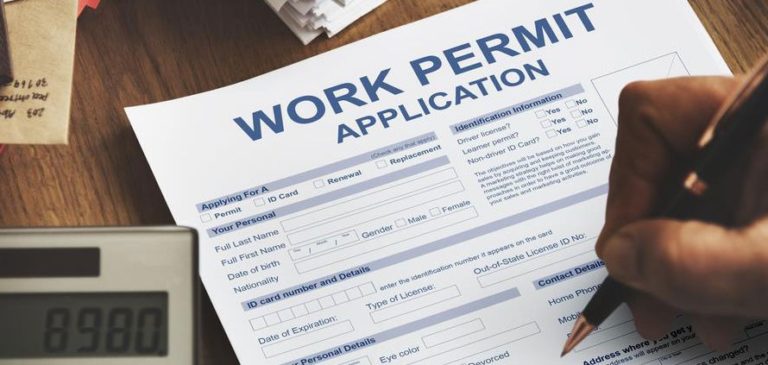 Every year, more than thousands of skilled individuals from all over the world travel to Canada to work, using the temporary work permit. Canada is a great choice for many foreign workers with adequate skills to work and earn a living. However, to work in Canada, you need to have an employment letter from an employer in Canada and also a temporary foreign worker permit which will be granted to you by the Canadian human resources and skills development.
A work permit is permission you need to take a job in a foreign country. In this post, we are going to talk about Canada work permit processing. To work in this country, you will need a valid permit.
Read also: University Of Manitoba, Canada: Ranking, Tuition Fees and Cost Of Living
Requirements for a Canada Work Permit
Before applying for a job in Canada, there are certain requirements that need to be met. If you do not meet them, there is every possibility that your work permit request will be rejected. Some of these are as follows:
Give evidence that you have enough finances to take care of yourself and family during your stay over there and also your time to return home
You must not be a threat or danger to Canadian security.
It is important that you have a medical exam and be in good health.
Show proof that you will leave the country once your work permit expires
You may be required to tender a police clearance certificate. This is to show that you have no prior record of crime.
The employer you want to work for must not offer escort services, striptease, erotic dance, and so on.
In addition, your employer must not be ineligible on the list of those who do not comply to regulations
Lastly, provide whatever documents that might be required of you to prove you are eligible.
Types of work permit in Canada
Before you start applying for Canadian work permit, you should know that there are two types of work permit: Open Work Permit and Employer specific. The processing times that it takes to get these permits depend on your present location, and how fast the application process is. Your application can be delayed or even rejected, if it is incomplete.
The Open Work permit allows applicants to work for any employer in Canada, while the Employer specific allows applicants to work, based on specification by the work permit. These include the company's name, duration of the permit, and location.
Guides to getting Canada work permit
As earlier mentioned in this post, you need an employer's letter to begin processing of your residence permit.
Guide 1: LMIA
The employer will first apply for a Labour Market Impact Assessment (LMIA). Therefore, you need to make sure you qualify for the LMIA. When an employer applies for this, he or she will have to wait for a document of approval from Employment and social development. This document is also called a confirmation letter as it confirms that there is a need to hire a worker from a foreign company as there are no citizens in Canada that can fill that position. The fee to apply for the LMIA request is about $1000 per worker.  Once an employer gets this document, the employee can start processing and apply for a permit.
You might not need the LMIA:
If you are a worker under the NAFTA agreement
If you hold a temporary post-graduate work permit
If you participate in private academic exchanges or international experience Canada
Guide 2: Job Offer
Before applying for a Canada work permit, the employer must hold a detailed job offer. It is a requirement by the CIC for every company in Canada to prepare an employment contract which must include the following:
Job title and description of the position
Well written details about the start and the end dates
Salary expectations
What is required from the position
Employer's Full details (Name, address, and others)
All these requirements above from the company are for the Canada Service Agency to ensure that the job is legit. Once they have confirmed that, then they will grant authorization for every future employee of the company to work in Canada. The foreigner will receive the job offer, once all expected documents have been granted.
Read also: How To Study In Wilfred Laurier University, Canada (Comprehensive Guide)
Guide 3: Applying for a work permit
Once the company has done everything necessary, you can now apply for the permit. You should know that if your employer is in Quebec, then you will need to apply for a Certificat d'acceptation du Quebec. You might also need to attend an interview with a visa officer for further findings. He or She needs to find out if the position the applicant is going to fill will affect some citizens in Canada or if the applicant is well qualified. If the officer is satisfied, the permit will then be issued.
Guide 4: Issuing of Canada work Permit
When the worker gets to Canada, the Canada Border Services Agency will issue him or her   Canadian temporary work permit. It might also be required of the applicant to have a temporary resident visa, depending on his or her country of citizenship.
Conclusion
The processing for the Canada work permit might take about one to twenty seven weeks in total. It all depends on how fast the application process is. This post explained how one can obtain a permit to work in Canada.