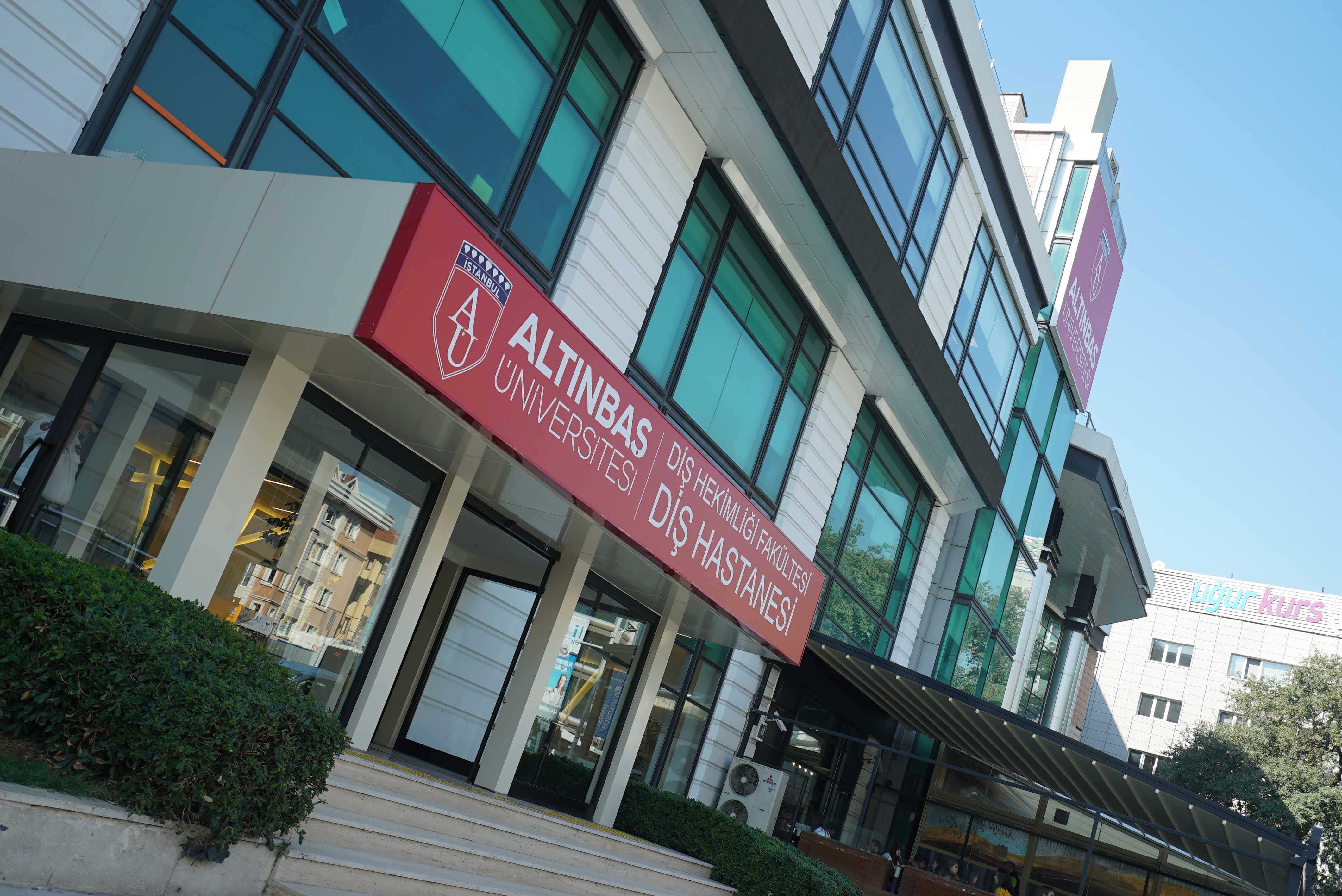 Altibas University is a university that was founded in 2008 and named the "Istanbul Kemerburgaz University". The university was founded by Mehmet Altinbas Education and Culture foundation. It later got its name changed in 2017. The university is a huge legacy to the Altinbas family as it was established to honourMehmet Altinbas. The man when alive, usually talked about the importance of education. It has been taking stronger approaches to achieve its new goals.
The university has grown into an international research center over the years. The first students were admitted in 2011/2012 session. The school has immensely contributed to the scientific community. It has granted patents, lots of faculty publications, TUBITAK project, and has participated in international conferences. Enrolling in Altinbas University enhances students' experience and guarantees excellent learning standard.
About ALTINBAS University
Altinbas University was founded in 2008 as a young non-profit institution by Mehmet Altinbas Education and Culture foundation. The university is among the best schools in Turkey with prestigious academics. Most of the academic staff in Altinbas are graduates with European and USA PHD programs. This is one of the reasons why the school's education is of high standard. It provides research and  education at international level.
The university also provides students with lots of opportunities to develop themselves mentally and intellectually. It makes students to become respected individuals with knowledge about human rights and freedom.
Read also: Altinbas University, Turkey
ALTINBAS University programs
The university offers as many as 23 undergraduate programs to its students in 8 schools. These schools are:
Engineering and architecture
Fine arts and design
Law
Arts and sciences
Pharmacy
Medicine
Dentistry
Economics and administrative sciences
It also offers 6 graduate programs and 2 doctoral degrees in 3 graduate schools which are:
Social sciences
Science and engineering
Health science
Furthermore, the institution has 9 programmes in Health services vocational school and another 6 programs in vocational school. The institution offers 30 bachelors programs, 28 master degree, 34 associate degree programs, and 6 PHD programs. It also enrolls thousands of international students from about 88 countries worldwide. Foreign enrolment is part of Altinbas goal of becoming an international research facility.
Altinbas University aims to add value to its students as it engages qualified academic staff. The institution wants to ensure its students stand out among their peers. Therefore, it usually provides the latest 21st century educational technology, and is constantly improving its learning techniques through various methodology approaches. The main goal of Altinbas University is to create and promote creative, free thinking, and innovative learning and research environments to the benefit of the society.
In addition, the University is involved in educating the Turkish EU experts and also contributing to debates about Turkey EU relations and European integration. Furthermore, it is involved in the development of strategic partnership with the local governor's office and the Turkish Ministry for EU affairs.
ALTINBAS University ranking
Altinbas has been ranked by lots of organization. In 2020, University impact rakings ranked the school 401 – 600th for Good health and well-being, 401+ for Gender equality, 301 – 400th for decent work and economic growth.
The statistics of student per staff is 43.7, the ratio of female students to male is 40:60 and ithas a total of 10,090 FTE students. The percentage of international students enrolling in the institution is 19%. This data is based on the rankings from World University.
Requirements for enrolment into ALTINBAS University
To enroll for any graduate program as an international student, you will submit application as a foreign student for an undergraduate program. You can check the exams and scores accepted by the University for Undergraduate Programs.
However, if you have finished your 4 years bachelor studies as a foreign student, you will have to submit application for the postgraduate program in the university. PHD students are expected to possess a master's degree before enrolling. If you meet all the requirements for admission but the program you apply for is outside your field, then you will need to take preparation courses before proceeding. You can always read more about enrolment requirements of Altinbas University.
Language requirements
Before applying for its English taught degrees, you will have to meet its requirements for English language. Once you meet its minimum valid score, then you will be able to start your freshman year. You can as well read more about this requirements on its website.
Subjects taught in ALTINBAS
Here are the courses taught in the institution:
Arts and Humanities
Architecture
Art, performing Arts and Design
Business and Economics
Accounting and Finance
Business and Management
Economics and Econometrics
Engineering and Electronic Engineering
Civil Engineering
Electrical and Electronic Engineering
Mechanical and Aerospace Engineering
Computer Science
Computer Science
Social Sciences
Communication and Media Studies
Politics and International Studies (Development studies)
Sociology
Psychology
Psychology
Law
Law
Tuition and fees
The tuition fee of Altinbas University is based on the course of study. The fee for programs like Engineering, Management, Law, Economic $ Administrative sciences, is $8500. School of Pharmacy is $15000, Dentistry is $20000, and Medicine is $25000. Tuition for Graduate School of Science & Technology is $6900, Graduate School of Social Sciences is $6900, Graduate School of Health Sciences is $25000, while PHD programs are $19800. You can check its official website for more information about tuition fees.
Please note that all programs in Altinbas University apart from medical programs come with 50% scholarship reduction in tuition fees. With this deduction, expect to pay between $4000 to $6000 per year depending on the program.
Before the beginning of every academic year in the University, students are expected to make payments. Students can pay in 2  installments or full. In the first year, Graduate degree students are expected to pay in full. Any late payment will attract a 5% penalty charge.
Read also: How to study Free in Europe
Conclusion
In summary, ALTINBAS University is a great school that offers students great opportunities. It is one of the best universities available in Turkey. It was built to honor the legacy of a man who greatly emphasized on the importance of education.