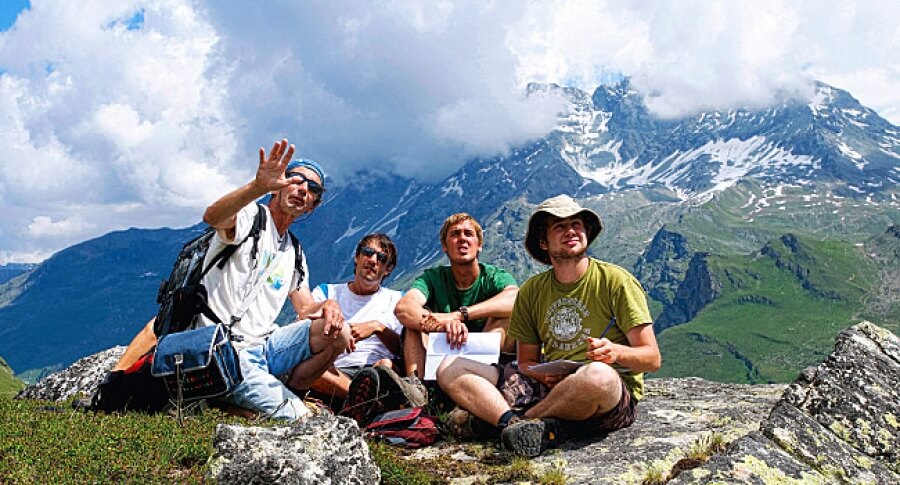 If you have not yet decided on which country to pursue your studies abroad, then think Switzerland! There are lots of benefits associated with studying in Switzerland and we are going to highlight all these plus the cost of studying and living in this country.
Switzerland is a mountainous Central European country, home to numerous lakes, villages and the high peaks of the Alps. Its cities contain medieval quarters, with landmarks like capital Bern's Zytglogge clock tower and Lucerne's wooden chapel bridge. The country is also known for its ski resorts and hiking trails. Banking and finance are key industries, and Swiss watches and chocolate are world renowned.
Benefits of studying in Switzerland
Switzerland is without a doubt a very beautiful country and one of the best tourist destinations in the world. On yearly bases thousands of tourists visit this country from around the world.
You are sure to get the best of the education at world's 12th best study abroad destination for international students but with that you will also get to live in the most astonishing country.
Switzerland is one of the happiest countries on Earth.
Most of its cities are culturally very rich. Students can visit many amazing landscapes, mountains and meadows which foreigner spends thousands of dollars to see.
Switzerland is situated in the middle of Germany, France and Italy. There is only few hours distance with these countries. It's a blessing if you are an adventurer.
Tuition fees for international students
Public universities in Switzerland receive funding from government and so the tuition fees is reduced compared to other countries. Tuition fees in Swiss universities usually range from 100 Euro to 16,000 Euro per year as can be seen below:
Bachelor and Master programmes: 1,600 Euro per year
PhD degrees: 100 – 200 Euro per year
Certain disciplines may have higher fees, such as medicine, where students can be charged up to around 16,000 Euro/year
Please note that universities from Fribourg, Lucerne, Neuchatel, St. Gallen, Zurich and Lugano charge extra tuition fees for foreign students.
Cost of living in Switzerland for students
The cost of living in Switzerland is very expensive. Students should budget about 1300 Euro to 1600 Euro per month for expenses like Feeding, accommodation, transportation, recreation, etc. Here's the summary of the average tuition fees in 4 major cities in Switzerland:
Genève – around 1,650-2,500 Euro/month
Zurich – between 1,650 and 2,200 Euro/month
Bern – around 1,600 Euro/month
Basel – between 1,400 and 2,000 Euro/month
Admission requirements for study in Switzerland
Bachelor's studies
Each Swiss university or college is responsible for evaluating if your previous qualifications are valid for you to meet the minimum eligibility to apply for a first-cycle degree. However, if you have successfully completed upper secondary studies, you are in possession of a valid school leaving certificate and qualify for higher education studies in your home country, you usually qualify for higher education studies in Switzerland. In some cases, you are also required to take additional qualifying courses.
Masters studies
If you are applying for a master's program at university in Switzerland, you are required to be in possession of a relevant bachelor's or equivalent degree diploma.
PhD
In the event you are applying for doctoral studies at university in Switzerland, you are required to be in possession of a relevant diploma or master's degree
Since different universities have different admission requirements, ensure that you contact the university to get a program/country specific requirements.